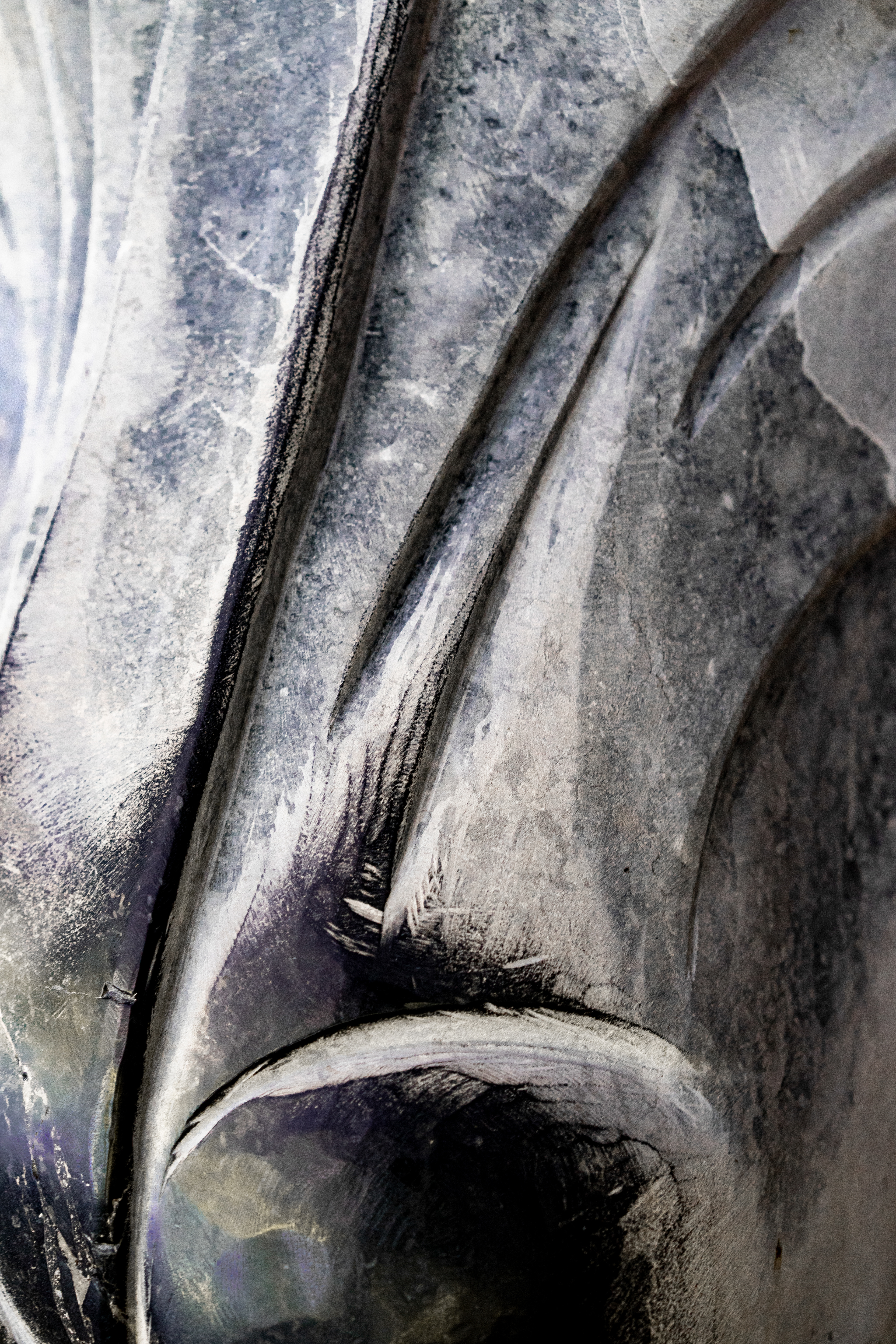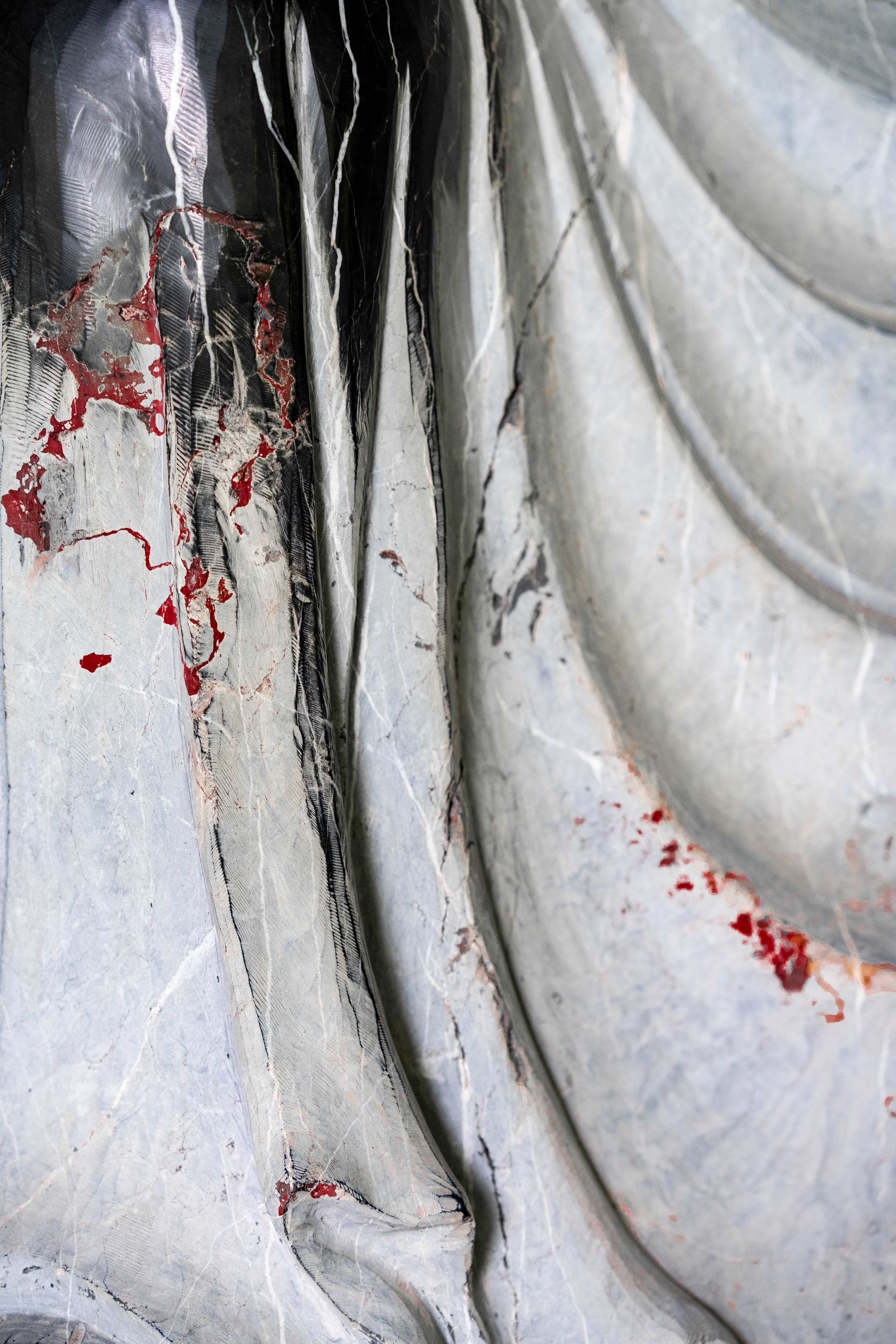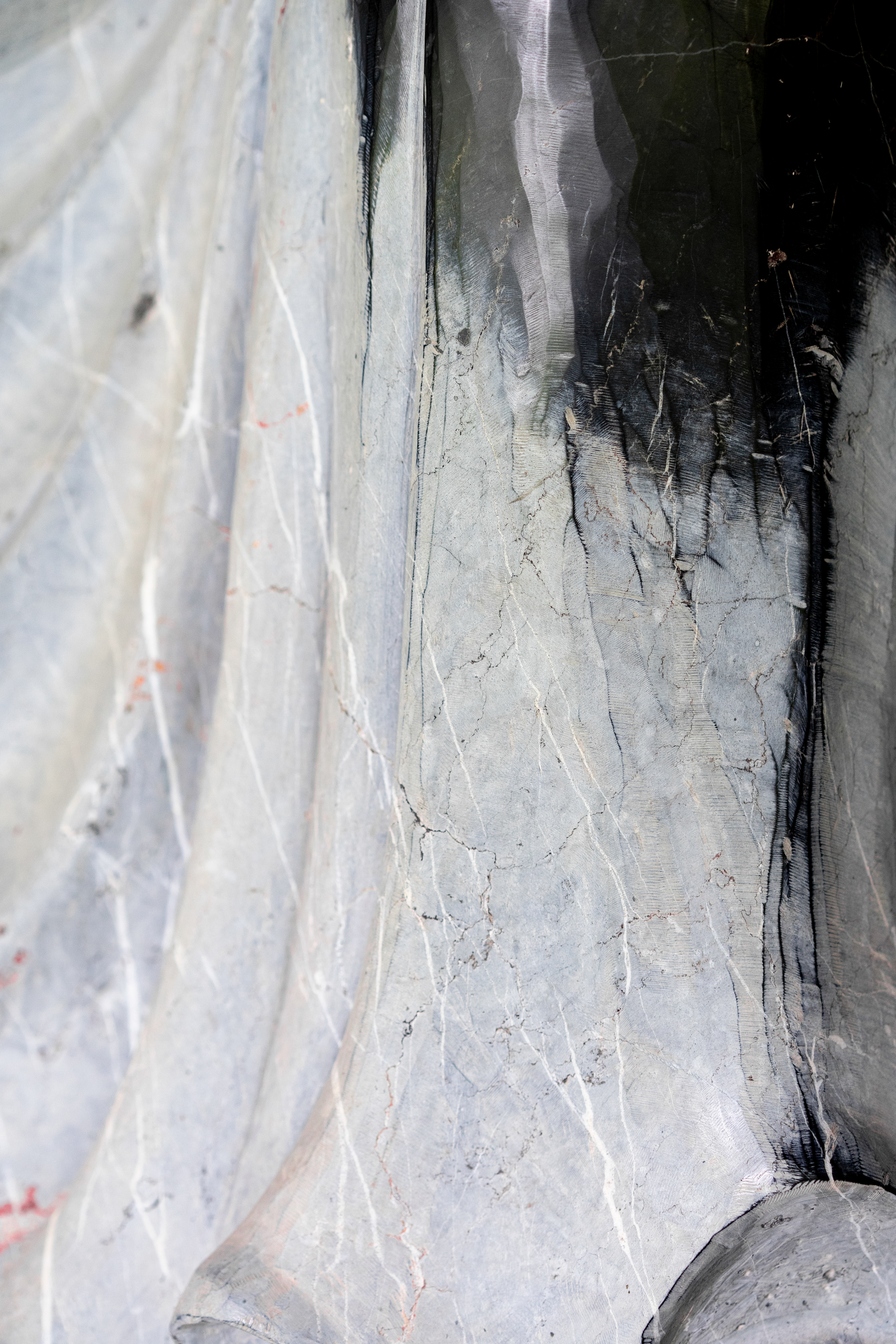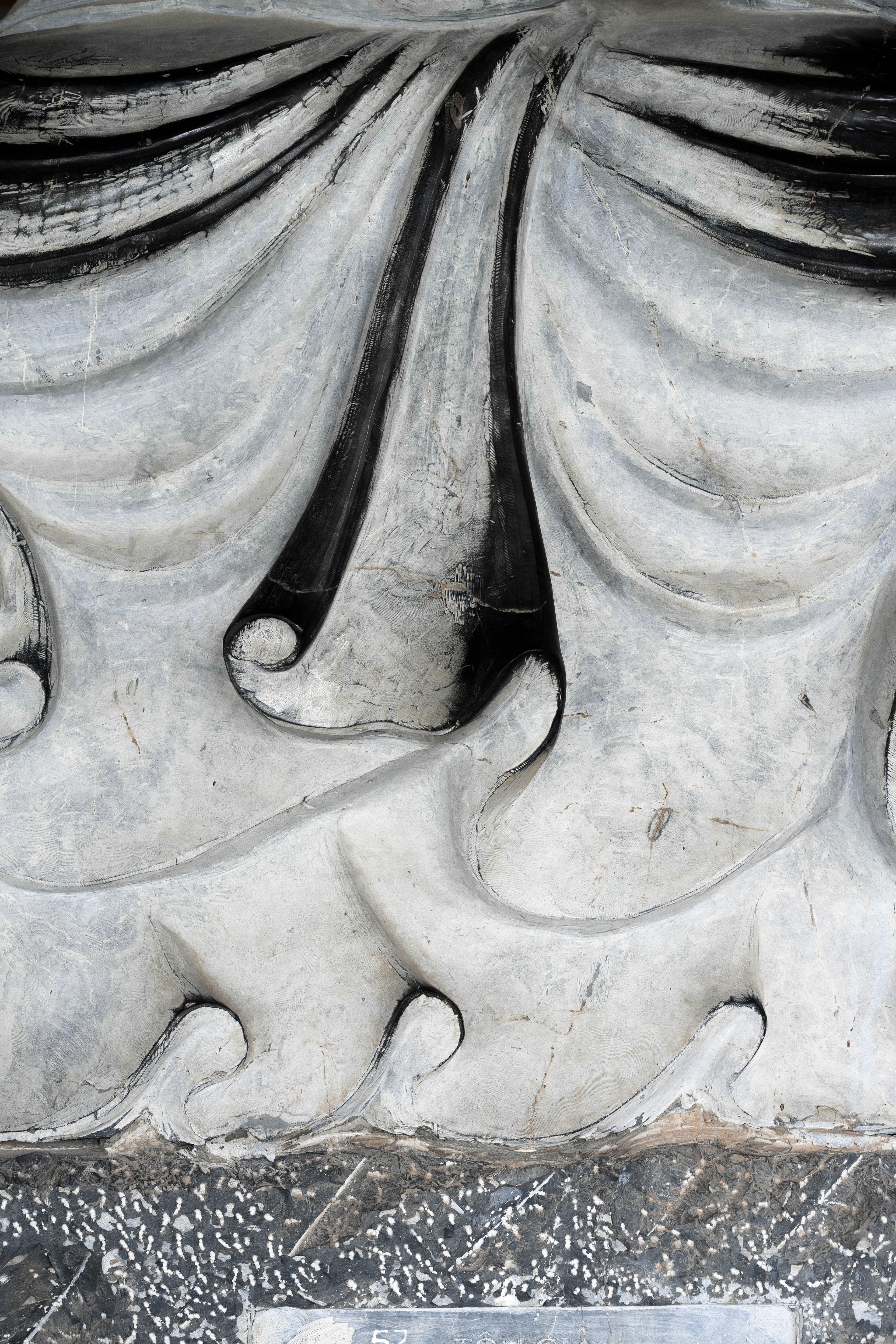 Black gel-stained framed inkjet prints
Bai Dinh Pagoda is a Buddhist complex located in Binh Ninh province in Vietnam. This religious site attracts many visitors, as it is known as the largest pagoda in Southeast Asia. There are two main pagodas that are accessible by ascending 300 stone steps, and along this stairway are over 500 intricately carved statues of Buddha. 
It is a common gesture to rub these statues for good fortune, and in consequence, the wear and degradation of these statues are apparent through contrasting dark black marks on the light surfaces of the stone. This promise of good fortune becomes not so promising when it is evident that this gesture has been repeated a multitude of times by the people there before you. 
Thinking about this gesture as an accumulation of these repeated and perpetual instances of rubbing transforms it into something rather violent, as if these black marks are infectious wounds caused by the people that came in contact. What does it mean to have these statues of Buddha—a universally recognized symbol of peace—tainted with these 'infectious' black wounds?